OUR TEAM
HIDEAKI SAITO,  GENERAL MANAGER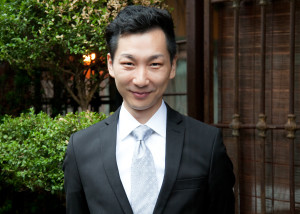 Hide-san is one of the key members of our team. His passion, devotion, and belief in putting others before himself, makes him one of the most dedicated and hard-working individuals you may ever meet. He's also another wonderful example of growth within the company. At 18, Hide joined his first restaurant in Japan, and immediately felt drawn to the industry. His experience in Japan created a desire to learn more about not only his job, but people as well. In order to achieve this, he decided to come to Vancouver to study while developing a career as well. He came to Miku in 2010 as a member of our support team, studiously working long shifts to learn every possible detail of being a valuable member. Again, hisdedication paid off when he eventually moved into serving, then management. When Minami opened, he was approached to become one of the lead managers.  His love for the Aburi Brand really comes from the unique vision set forth by Seigo, and the idea that no one is better than anyone else. We all learn something from every single person we encounter, and Hide's desire to influence people is certainly well balanced with his desire to be taught by those around him.
PATRICK RIDER, MANAGER
After moving to BC in 1996, Patrick started working in the industry for Milestones for almost 10 years before moving onto the Sequoia group of restaurants.  His extensive experience and strong personality led him to Miku in 2011 and quickly rose through the ranks to Bar manager.  It's his sense of family that really makes him a great fit for the Aburi brand. Not only does he understand how to support and aid in the growth of his fellow staff members, but he really looks out for the restaurant and its family. Every day, new challenges arise, and it's the call of the challenge that truly brings him great satisfaction.
MICHAEL MCDERMOTT, MANAGER
It was a love of seeing new places and meeting new people that first brought Michael to the shores of Vancouver. Discovering early that he had a deep love of travel, Michael initially entered the hospitality industry as a way to ensure that he could always find work while traveling abroad. After working in several facets of the hospitality industry in his native land of Australia, he started applying his skills abroad while living in Ireland and Europe. When he reached Vancouver, Michael became part of the team at Miku Restaurant, where he discovered the unique sense of family and immense pride in everything created within. It was then that Michael decided to conclude his world trek, settling down and devoting all of his international experience to improving and expanding the Aburi brand. Michael holds the role of Manager at Minami, where his personal philosophy is that laughter is good for the soul and that the next challenge should always be met with a happy team and an open heart.
EMMA PIERCE, EVENTS COORDINATOR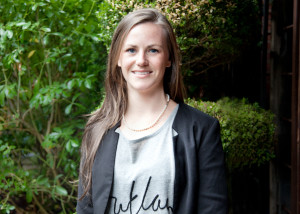 With a background in Fine Arts, a trained dancer, and originally hailing from Australia, Emma has always been curious, adventuresome, creative and independent.  Her passion for Vancouver and the hospitality industry has seen her perform many managerial roles in culinary establishments throughout the city over the past 13 years, including menu development, creating spaces, organizing events and promoting venues as well as opening a new pub from the ground up.  Always a team player, it was Emma's personality, work ethic, integrity and professionalism that were always noticed and have provided her with many leadership opportunities and what attracts her to the ningenmi philosophy of the Aburi Restaurants.  With a sincere concern for the environment, fitness, nutritious eating and peoples general well-being, Emma is an excellent fit for the Aburi brand lifestyle.  She truly believes in the quality of service, food and experience found at Miku and Minami and has embraced the challenge of Events Coordinator for both restaurants wholeheartedly. She has quickly proven her worth to the organization by always keeping the Aburi pillars of Food, Atmosphere and People in mind.
ALAN FERRER,  CHEF DE CUISINE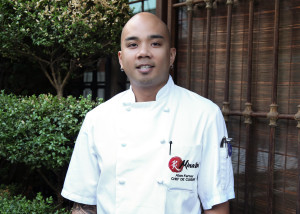 While cooking dinner for his family is one of his favourite ways of using his extensive culinary skills, it is Alan's passion for providing guests with an unforgettable culinary experience that drives him in his professional career.  A perfectionist by nature, Alan strives to achieve perfection with every dish.  His sincere desire to provide guests with an impeccable dining experience motivates him to maintain the highest of standards while encouraging his fellow chefs to do the same.  Since 10th grade, Alan has been involved in the local food industry from Pasta Bar to Cardero's and even Joe Forte's.  After hearing accounts of Seigo's passion and dedication to his restaurants and his employees, Alan decided to join the team. He hopes to continue evolving his skills in the kitchen, while at the same time, passing on his experience to the newer staff. Ultimately, he would love to become an Executive Chef for one of the many restaurants Aburi hopes to open.
KAZUKI UCHIGOSHI, HEAD SUSHI CHEF
As one of the longest employed members of our team, Kazuki has seen many changes within the company. His infectious smile beams from the sushi bar as he creates beautiful experiences for his guests. As a certified nurse, Kazuki didn't have too much to worry about around all those sharp knives when he joined the Tora Corporation at 18 to learn the skills of a sushi chef. At 22, he had the opportunity to come to Vancouver to help open Miku. After a year, he decided that he wanted to make Vancouver and Miku his permanent home. With his years of experience with the company, Kazuki was selected be part of the opening team for Minami.  The relationships that Kazuki built with Tora strongly imbued the idea of Ningenmi within himself. He wanted to create that kind of workplace in a new, foreign environment while also striving to improve his sushi skills.
JAY PUGONG, SOUS-CHEF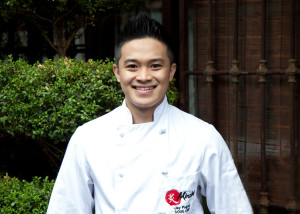 Jay's one basic desire is to delight and satisfy people: to present food with soul, allowing Minami's guests to make new discoveries within their own tastes.  It's with this passion and over 7 years in the restaurant industry that has made Jay is a staple in Minami's kitchen. While Jay is driven to reach his own potential, he is always there to help others reach theirs. You'll always see him with a smile on his face, enthusiatically in bringing both his knowledge and flavour to Minami.