PRESS
Vancouver Sun article by Mia Stainsby – March 30, 2013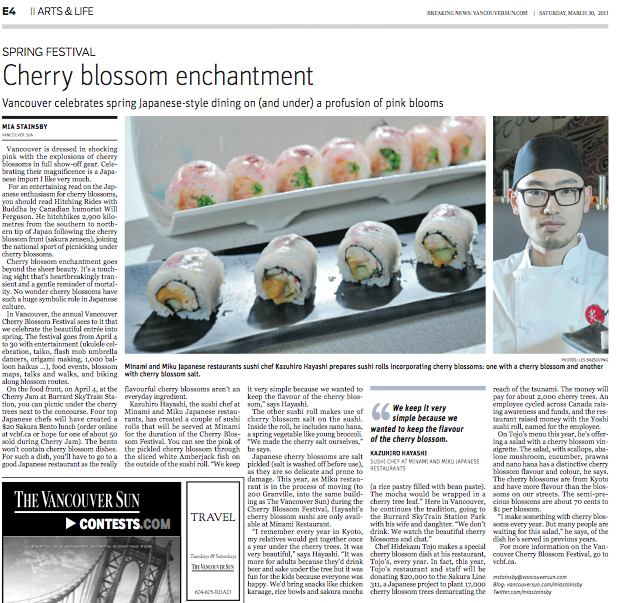 24 Hours review by Sarah Rowland – March 7, 2013
Eat Magazine Review by Anya Levykh – January 2013
Our Sake Specialist Miki Ellis was on Global BC on December 13, 2012, talking sake 101 and food pairings.
Miki Ellis from Minami Restaurant on Global from AburiRestaurants on Vimeo.
Our Asian Albacore Tuna Tartar recipe was featured in BC Business this Fall 2012.
Review in the Vancouver Sun by restaurant critic Mia Stainsby on August 3, 2012.