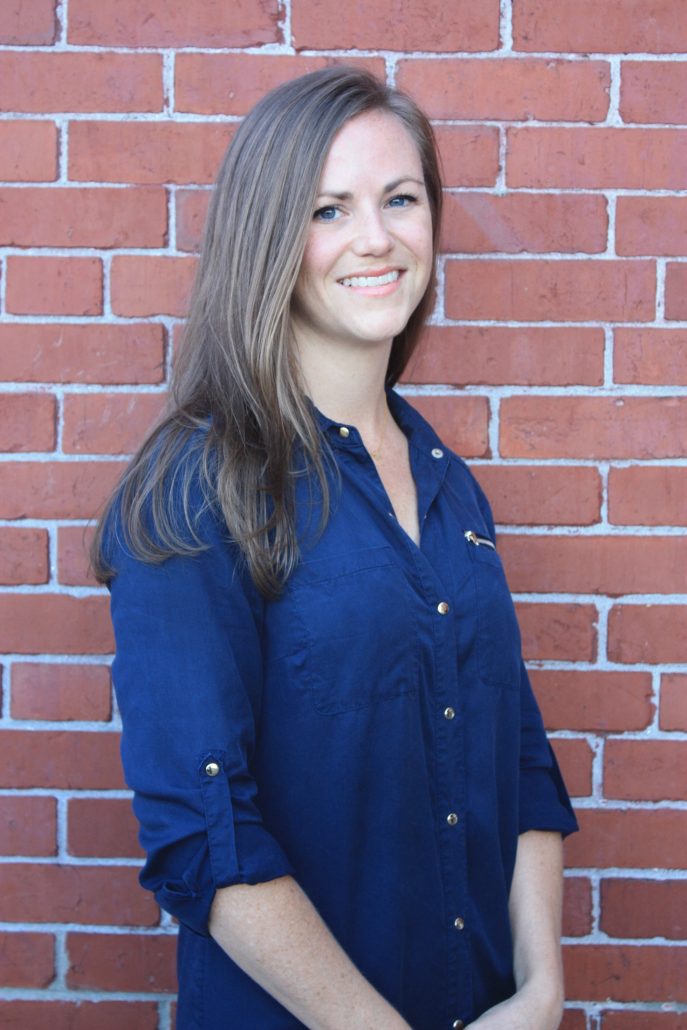 EMMA PIERCE, GENERAL MANAGER
With a background in Fine Arts, a trained dancer, and originally hailing from Australia, Emma has always been curious, adventuresome, creative and independent.  Her passion for Vancouver and the hospitality industry has seen her perform many managerial roles in culinary establishments throughout the city over the past 14 years, including menu development, creating spaces, organizing events and promoting venues as well as opening restaurants from the ground up and rebranding renovations.  Always a team player, it was Emma's personality, work ethic, integrity and professionalism that were always noticed and have provided her with many leadership opportunities and what attracts her to the ningenmi philosophy of the Aburi Restaurants.  With a sincere concern for the environment, fitness, nutritious eating and peoples general well-being, Emma is an excellent fit for the Aburi brand lifestyle.  She truly believes in the quality of service, food, and experience found in Aburi Restaurants and has embraced the challenge of General Manager at Minami wholeheartedly. She has quickly proven her worth to the organization by always keeping the Aburi philosophies of Food, Atmosphere, and People in mind.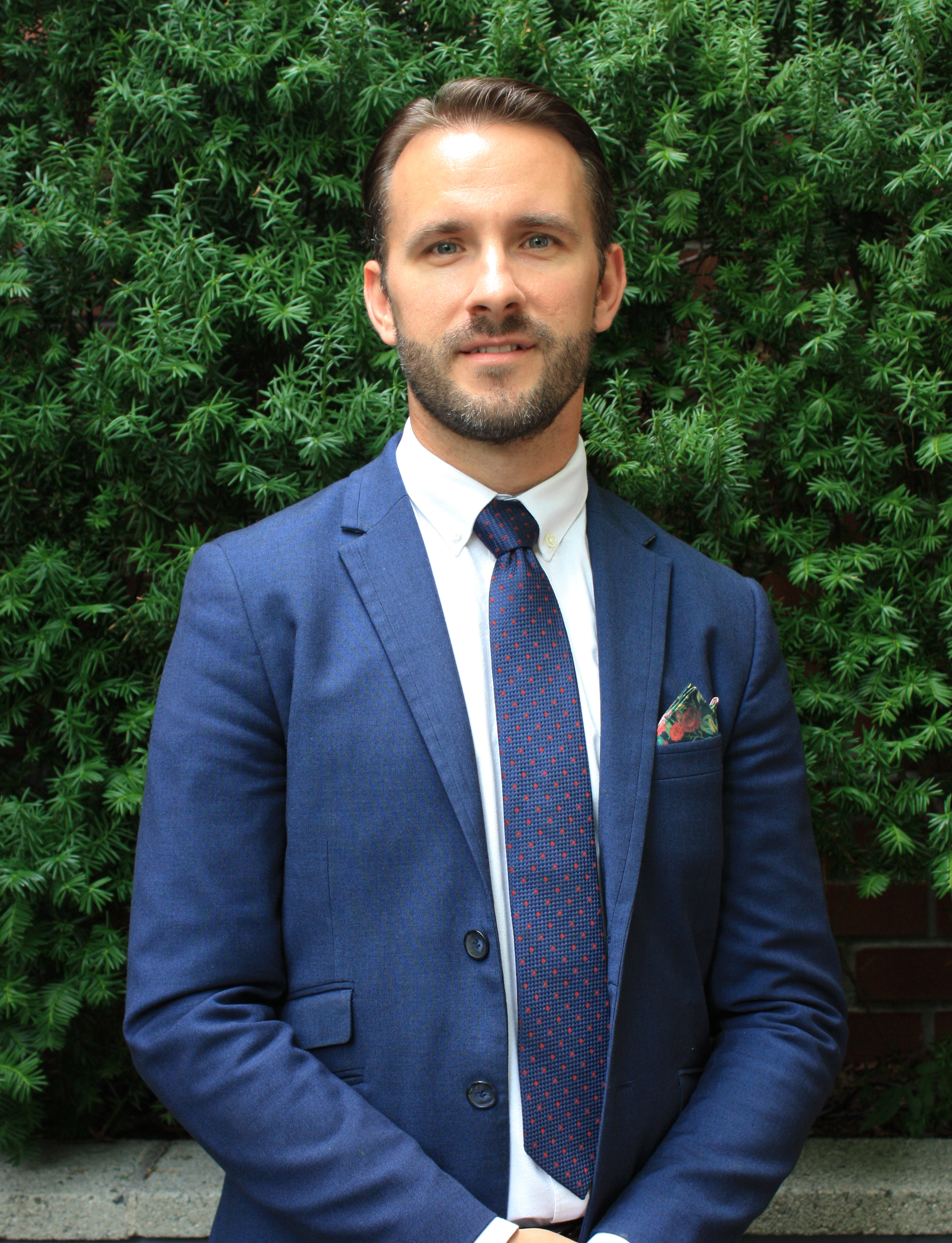 JEREMY SAWICZ, MANAGER
Born and raised in Vancouver, Jeremy is no stranger to the restaurant industry. Since joining the Minami family this August, he welcomes the Ningenmi philosophy in his work by providing a flawless dining experience to all guests. Through his passion and dedication for Kaizen: coaching, teaching, and self-improvement, Jeremy is the perfect fit for Minami's management team. He is excited to be apart of the Aburi Restaurants family and looks forward to the new challenges ahead.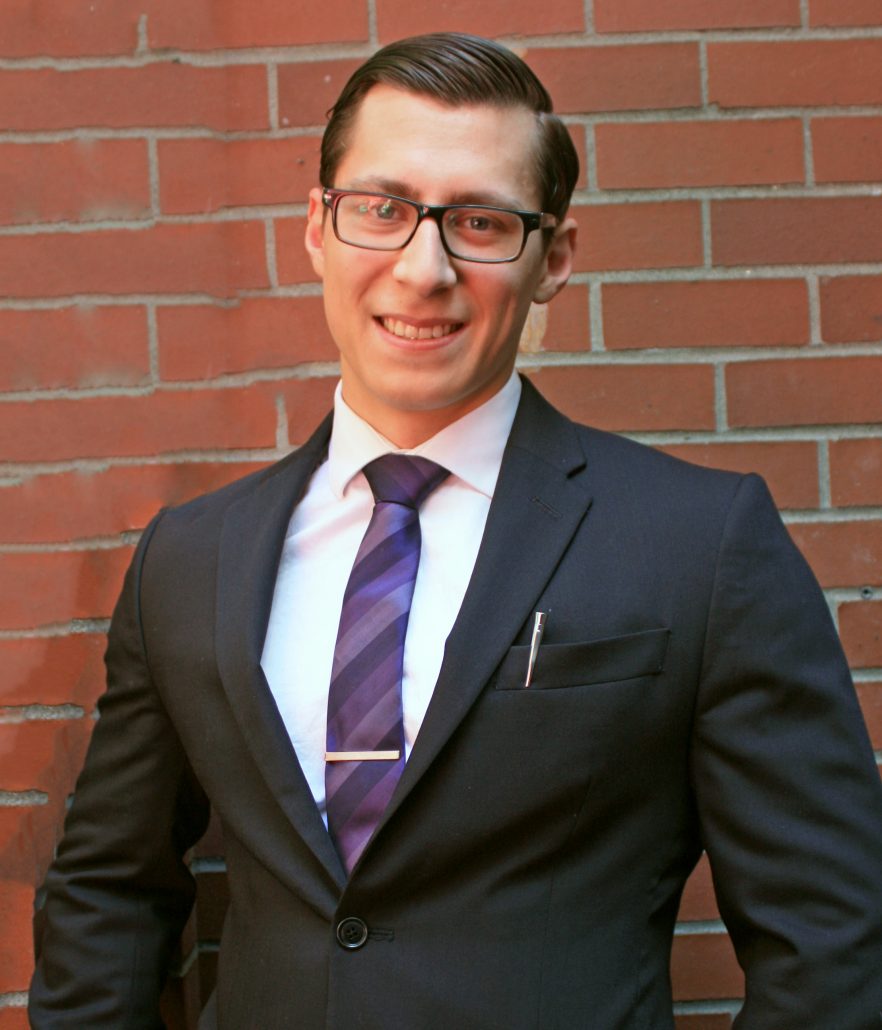 SHAWN MULLER, MANAGER
A native of Vancouver, Shawn grew up as a high-level athlete, learning the work ethic necessary to establish himself in the industry. With a passion for food nurtured through travel, Shawn strives to deliver omotenashi service to each guest who walks through the door. Familiar with the Japanese philosophy of Kaizen, he has dedicated not only himself to continuous improvement but becoming a source for others to learn from. Shawn is excited to welcome the Aburi philosophies into his own life.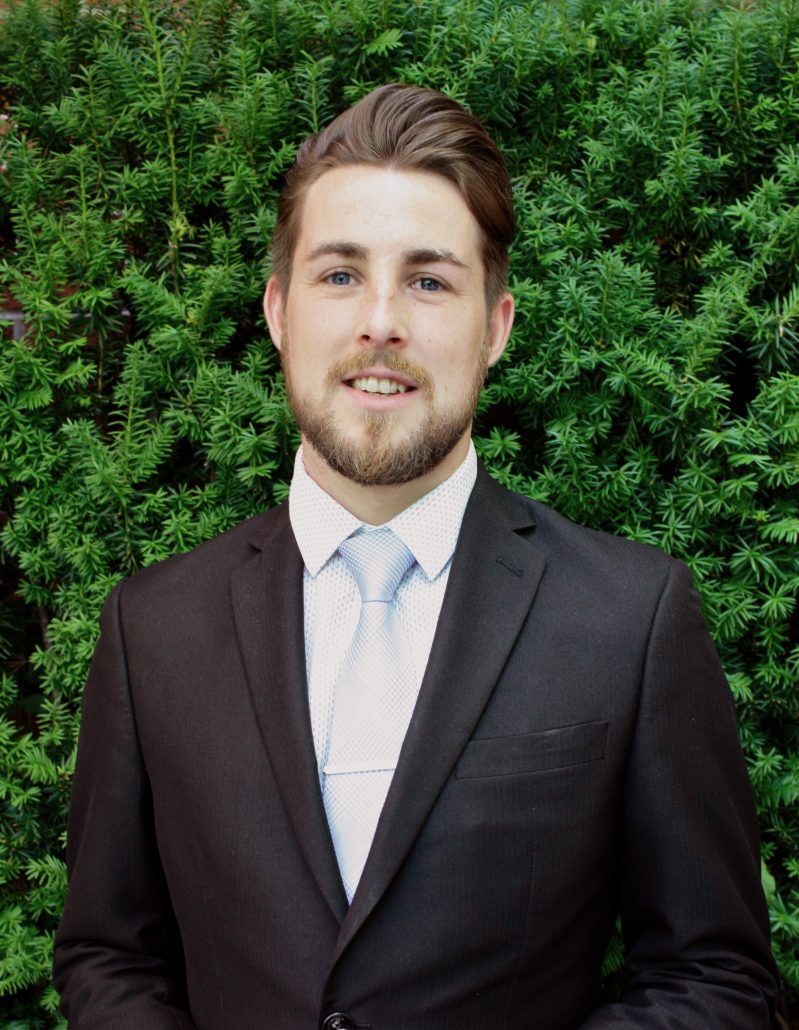 STEPHEN WHITESIDE, BEVERAGE DIRECTOR
Drawing international experience from Ireland, the United Kingdom, and Australia, Stephen has settled in Vancouver finding a home with us at Aburi Restaurants. He began his time as a bartender at Miku, inspiring those around him with his passion for beverage and drive to learn the Japanese culture. Stephen thrives to give his guest a unique cocktail experience whenever they take a seat at his bar.  Now the Beverage Director at Miku, he continues to embrace the Aburi philosophy and lead the beverage culture throughout the company.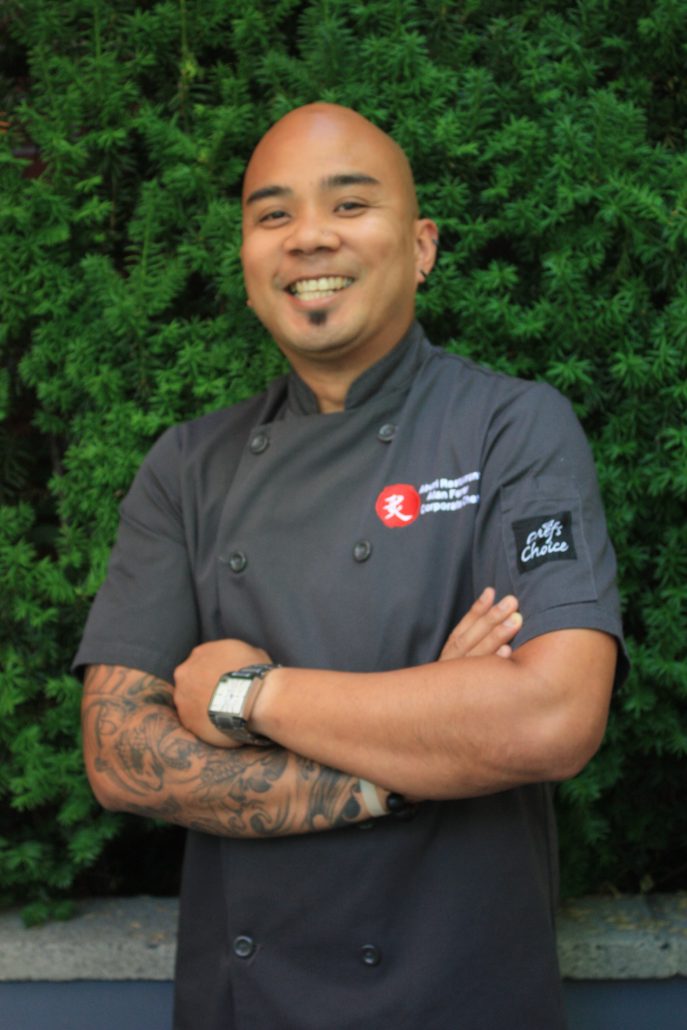 ALAN FERRER, CORPORATE KITCHEN CHEF OF ABURI RESTAURANTS & EXECUTIVE CHEF OF MINAMI RESTAURANT
Alan's passion for providing guests with an unforgettable culinary experience has driven his career from the beginning.  Starting in Grade 10, Alan has been involved in the local Vancouver food culture, working with some of the top restaurants in town. After hearing accounts of Seigo's passion and dedication to his restaurants and his employees, Alan decided to join the team.  All his experience and hard work propelled him through the ranks to his current dual position as Executive Chef of Minami and Corporate Chef for Aburi Restaurants. A perfectionist by nature, Alan strives to achieve the perfect balance of flavour, texture, presentation, and technique in every dish.  This sincere desire for excellence and passion for guest experience allows him to lead by example, encouraging his team to follow in his footsteps.
JAY PUGONG, CHEF DE CUISINE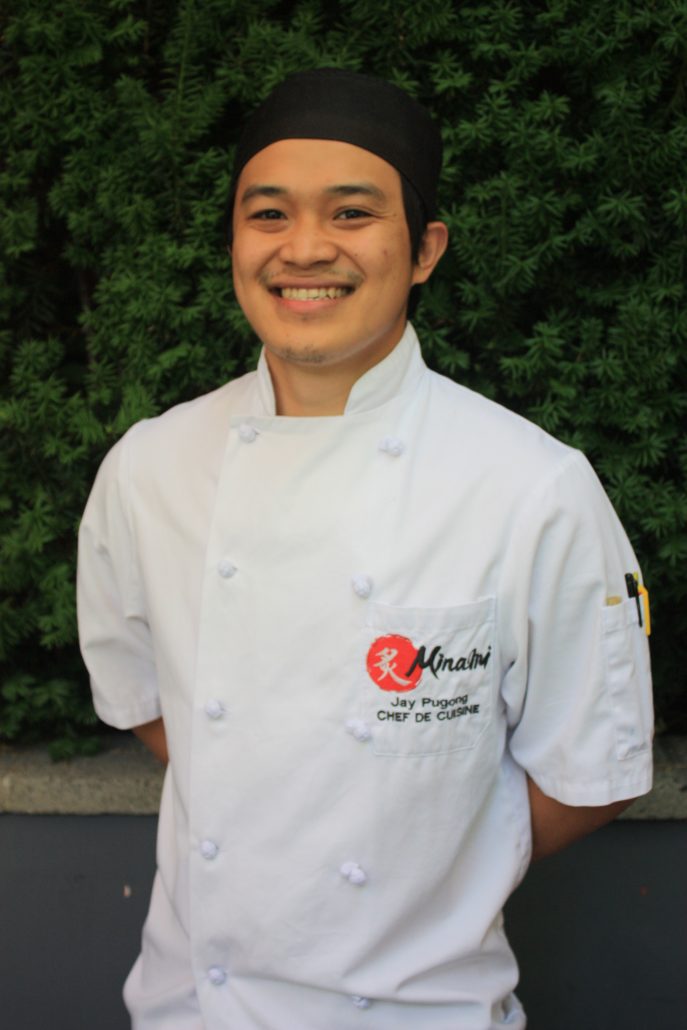 Jay's one basic desire is to delight and satisfy people: to present food with soul, allowing Minami's guests to make new discoveries within their own tastes.  It is with this passion for the restaurant industry that has made Jay a staple in Minami's kitchen. While Jay is driven to reach his own potential, he is always there to help others reach theirs. You'll always see him with a smile on his face, enthusiastically in bringing both his knowledge and flavour to Minami.
NIKKI TAM, LEAD PASTRY CHEF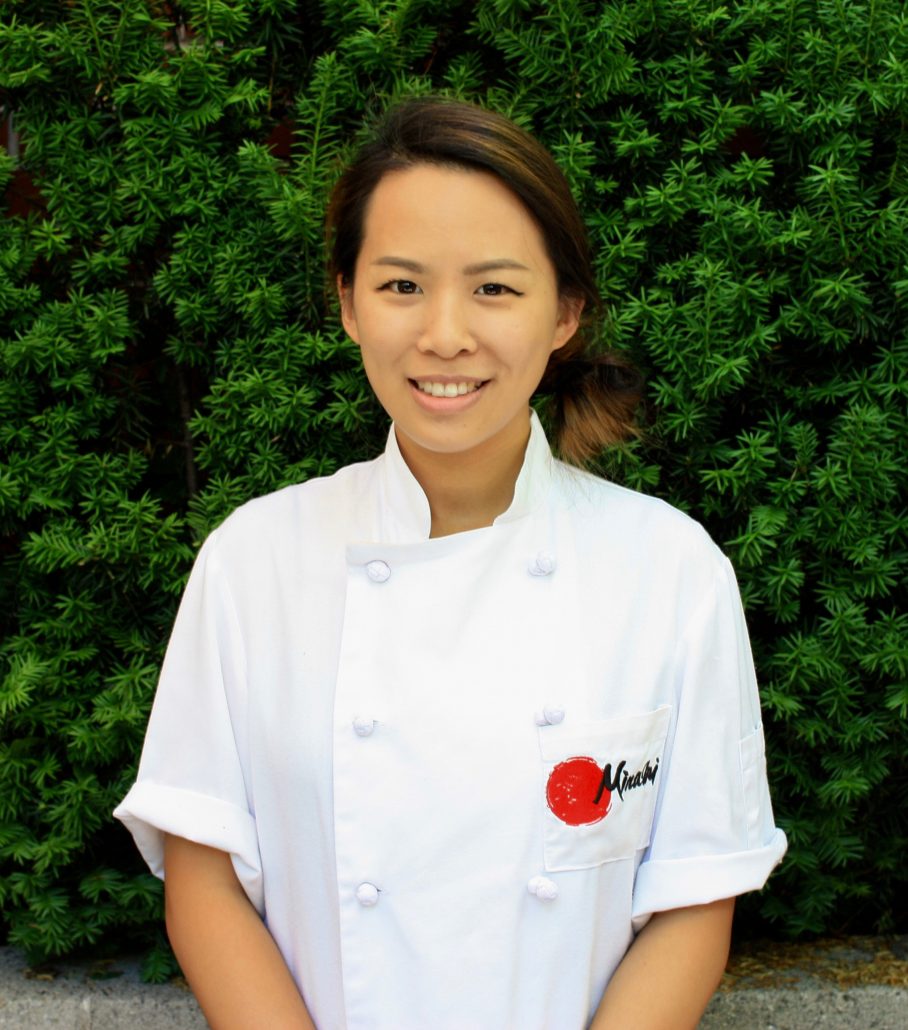 Originally from Hong Kong, Nikki has always loved baking and admired the pastry arts. After studying art in Toronto, she moved back to Hong Kong and pursued a career as an interior designer. However, she soon realized that she desired to be in the kitchen, creating and indulging in her favourite foods. It was then she decided to move to Vancouver for pastry school to pursue her dreams. Combining her love for design, and passion for food, plates became the best blank canvas for her to express herself. Now the Lead Pastry Chef at Minami, Nikki welcomes and embraces the three pillars of Aburi in her work.