RESTAURANT CONCEPT
 The Story Behind Minami
While Minami and Miku are sister restaurants, each entity has its own unique concept.  Seigo Nakamura, President & Owner of Aburi Restaurants Canada, shares some insight into his vision for Minami and the inspiration behind its culinary and service concepts.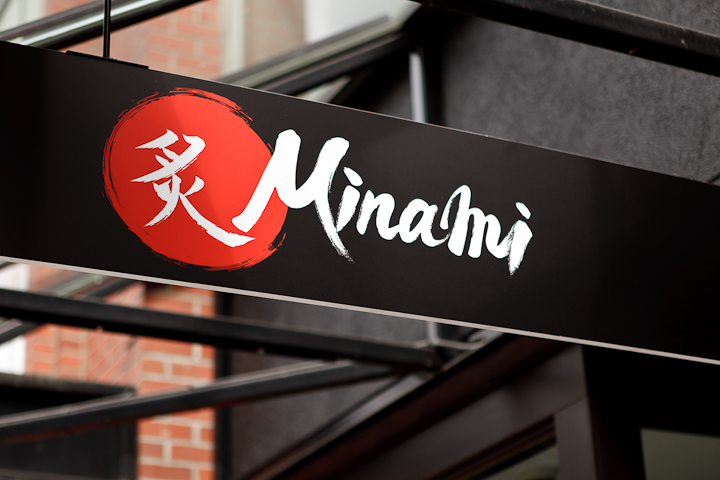 Restaurant Concept
Established as the second location of the Aburi Brand in North America, Minami offers a combination of Japanese and West Coast cuisine in a comfortable, rustic atmosphere. Minami presents the Aburi take on red meats and seafood dishes to enjoy with your choice of sake, wine, or specialty cocktail.  From intimate gatherings with family and friends to professional corporate events, Minami's welcoming atmosphere with amazing cuisine and impeccable service creates a lasting dining experience.
Culinary Brand
Appetizer Sushi
Aburi Sushi is a corporate symbol of the Aburi brand, enjoyed by local Vancouverites and international travellers alike. Minami is excited to introduce the innovative concept of Aburi Sushi appetizers to North America. This combination of shari (sushi rice), cooked using a unique traditional method, and the Aburi flame searing technique has turned sushi into a truly exciting culinary experience. At Minami, Aburi sushi is best enjoyed as a zensai (appetizer) course and, paired perfectly alongside your favourite beverage, sets the stage for the rest of your Aburi dining experience.
Entrée
Minami's entrée menu places an emphasis on beef, poultry, and seafood cuisine.  Their dedicated team of chefs perfected their entrées not only by focusing on the protein, but also by pairing it with fresh, seasonal vegetables in order to complement the rich flavour of the meat.  Minami insists that a great entrée must be accompanied by an equally great side.
 Service Concept: NINGENMI
Like Miku, Minami's service concept is "Ningenmi", "Find joy in yourself by bringing pleasure to guests".
This was formed by blending service concepts from two cultures: from Japan, Omotenashi and Wagokoro (Japanese Heart), and from North America, one-on-one personal service.  Each guest that enters the restaurant is treated as the sole guest of the entire restaurant; this means that not only will your server look after your experience, but everyone working in that space will contribute to making your dining experience memorable.
While the atmosphere and service at Miku boasts a bright and lively environment, like that of a busy summer day, guests dining at Minami can expect a more relaxed, warm atmosphere with heartfelt service, like the calm of the beach at sunset.
Ningenmi creates an inimitable atmosphere completely unique to Aburi Restaurants. Minami is a space where you can enjoy a relaxed evening with our extensive sake selection while being captivated by a delicious meal.