Give the gift of an extraordinary dining experience.
Gift cards can be purchased at any of our locations, (Gyoza Bar, Miku, Minami) and are valid at all locations. Gift cards can be purchased for any denomination up to a maximum of $250.00 CAD.  For any amount greater than $250.00, multiple cards can be purchased. They do not have an expiration date.
If you are unable to visit the restaurant, gift cards are also available through the Online Order Form below. These gift cards may be picked up at Miku or Minami or sent to the recipient directly via Canada Post or courier.  Please note Aburi Restuarants is not responsible for lost or stolen mail using Canada post.  Courier service is to be arranged by the purchaser.
Ordering a Gift Card:
To order physical gift card, please click here to submit your order form
To order virtual e-gift card, please click here to submit your order form
Should you have any issues, please contact us via phone or email:
t: 604 685 8080 |minamivan@aburirestaurants.com
Buy-a-Tab
Please note that while Aburi Restaurants no longer has Buy-a-Tab electronic gift certificates for purchase – all existing accounts will be honoured.  Please do not hesitate to contact the restaurant or Buy-a-tab directly should you have any questions or concerns.
Customer service: info@buyatab.com  1-888-267-0447
GREEN TEA OPERA CAKE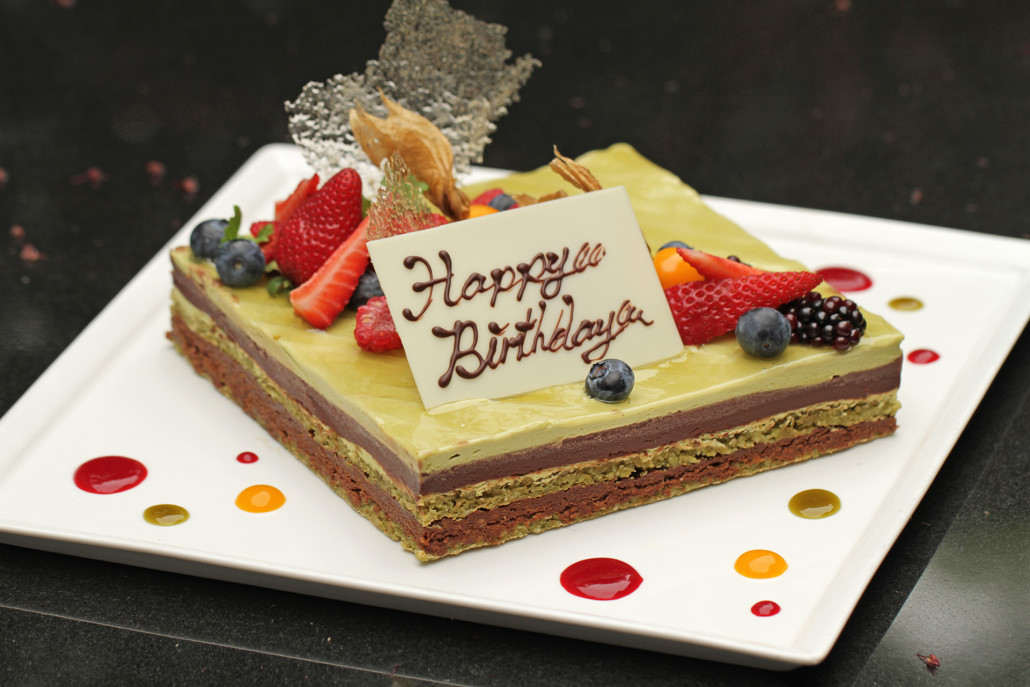 Our signature dessert can be ordered to enjoy as a whole cake in the restaurant or at your special event. This layered dessert takes 3 days for our talented pastry chefs to assemble with flavours of green tea, hazelnut and chocolate. With 7 different layers, the combination of flavours and textures are sure to impress your guests.
Full Cake: $58 (serves 12)
Ordering a Cake
At this time, all pick-up and dine-in cake requests are only available at our sister restaurant, Miku.
Requires 72 hours notice