Careers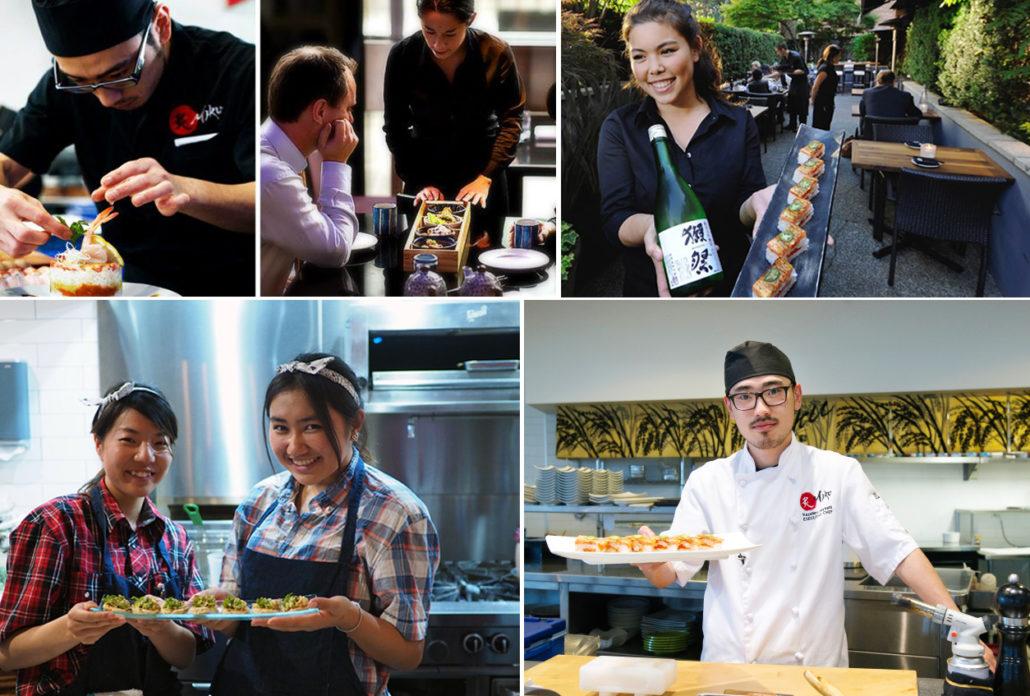 At Minami Yaletown, we believe that through our corporate philosophy, Ningenmi (respecting your peers and taking pride in bringing joy to others), we are able to create a positive and exceptional experience in the restaurant.
We are always accepting resumes for all positions. We are looking for professional, high energy team players that are passionate about quality of food and service. If you think that you would be a perfect fit for our team, please email your résumé, cover letter, and references (along with the position you would like to apply for in the subject line) to:
Minami Yaletown – teamvancouver@minamirestaurant.com 
Only qualified applicants will be contacted.
---
Positions:
Front of House Manager:
Minimum three years management experience in upscale fast paced restaurant
Proven leadership skills and a strong sense of team work
POS experience is a must

Guest Services:
Minimum one year experience in the service industry
Previous Guest Services and OpenTable experience a strong asset
Excellent organization skills and friendly personality
Fluent in English

Support Staff (Expo/Food Runner/Server's Assistant):
Minimum one year of experience in the service industry
Willingness to learn & strong sense of teamwork

Server:
Minimum 3 years experience serving
Passion for food and people
Open availability – Especially Day Shifts

Bartender:
*Please note: Minami features a full service bar. All bartenders must complete food training and be familiar with the menu. Bartender position encompasses serving as well as bartending.
Minimum 3 years experience bartending
Serving experience preferred, as it is a full service bar

Line Cook:
Experience working in a high-volume kitchen
Experience on hot/cold apps as well as fryer
A passion for Japanese and Asian culinary art and flavours
Sushi Cook:
Experience in a sushi chef role
A genuine passion for sushi and Japanese cuisine
Knowledge of fish variety used in sushi
Pastry:
A genuine passion for desserts
Experience in pastry arts
Formal training in classical pastry arts preferred