Indulge in the ultimate Minami experience with our signature Aburi Shokai set course menu. Featuring four mouthwatering courses, this menu is the perfect option for any dining occasion.
Zensai Course
Our Zensai course of the Aburi Shokai offers our daily sashimi feature, as well as a trio of our signature appetizers.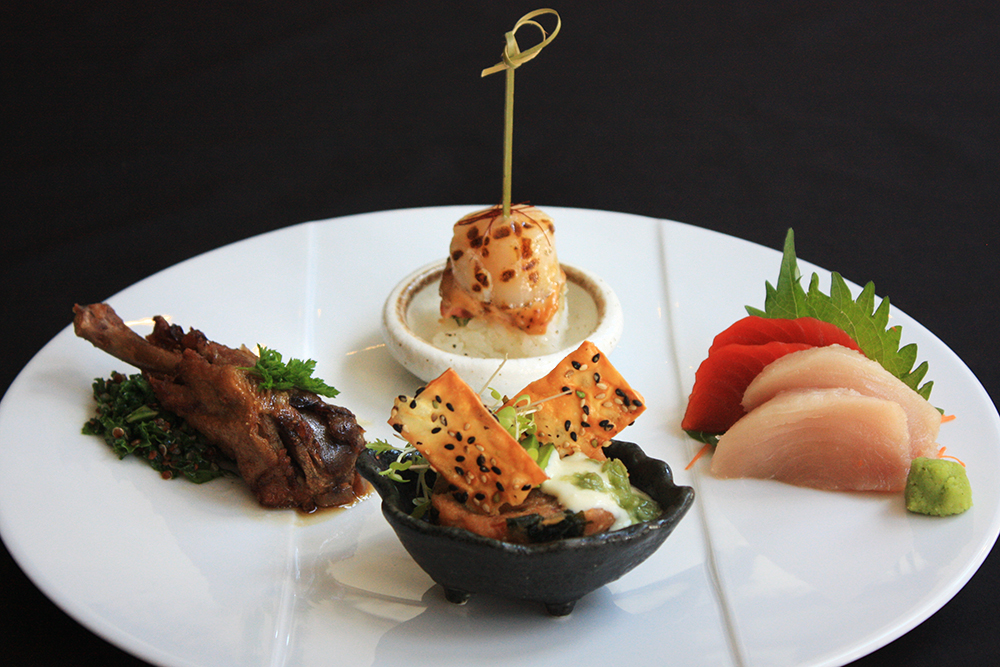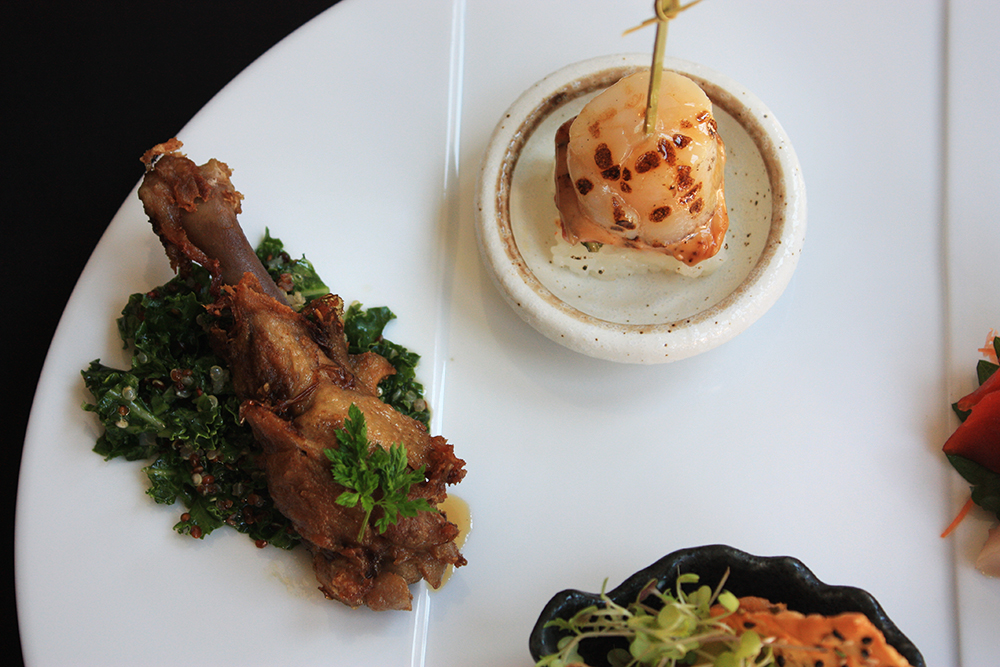 Sushi Course
Our Aburi Sushi course features the chef's selection of our famous Aburi oshi, roll, and nigiri, flame seared and finished with our signature European inspired sauces.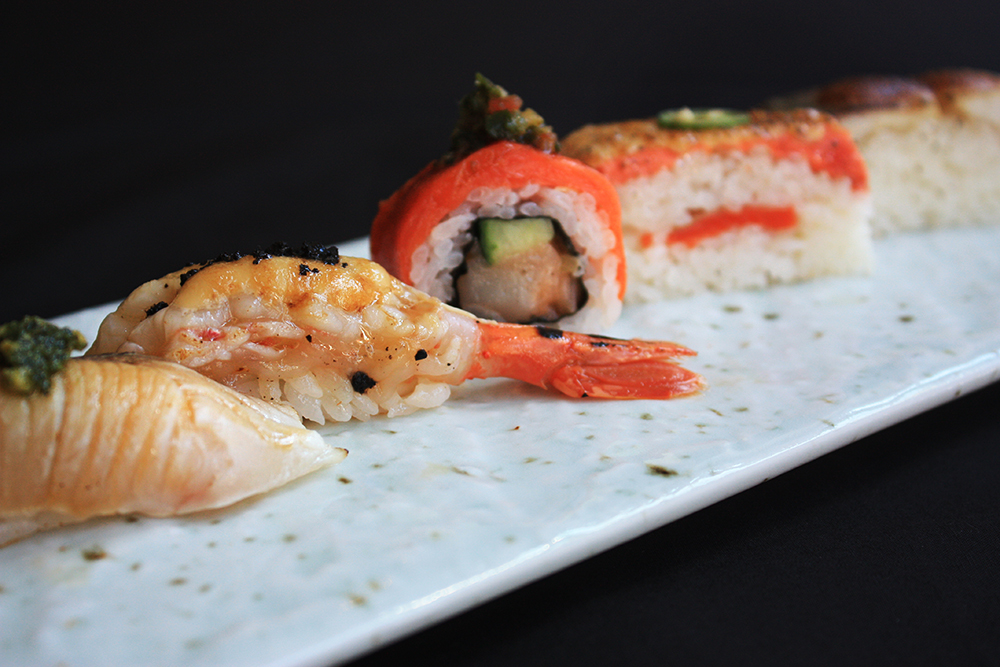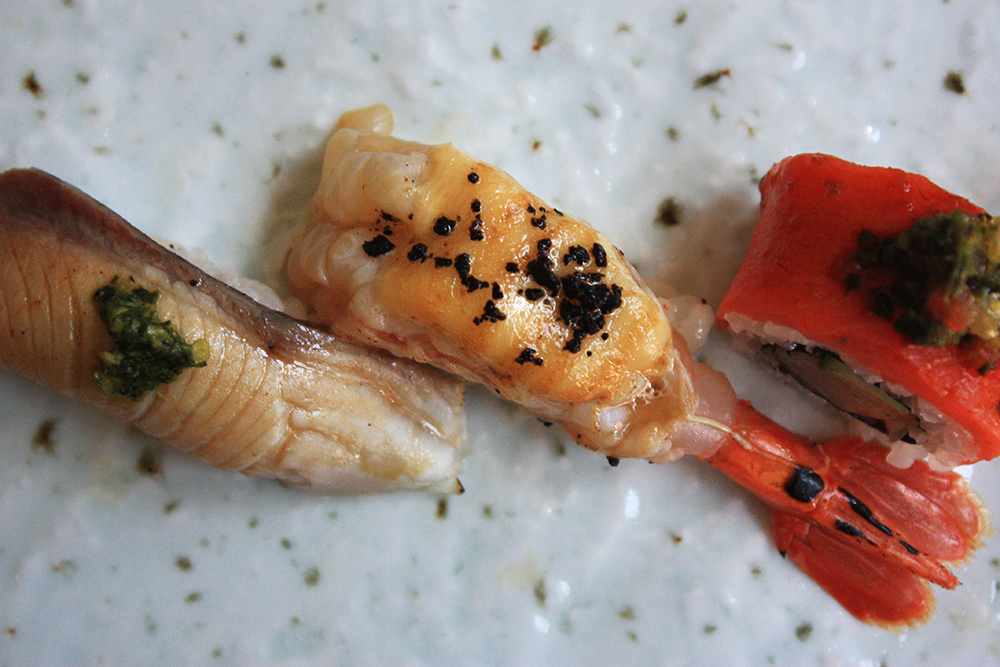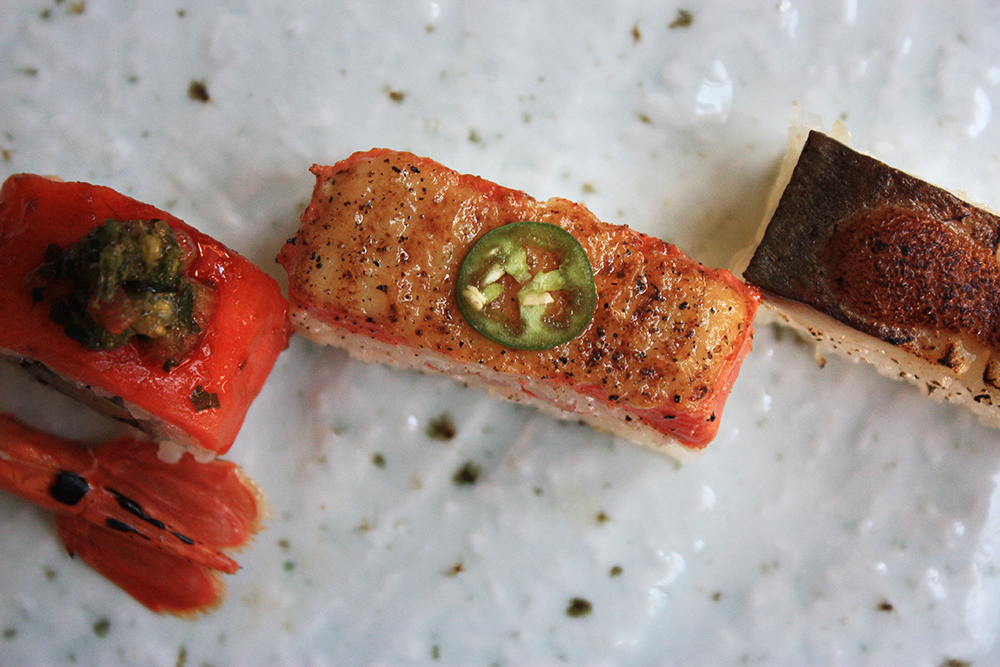 Entrée Course
Our entrée course presents our mouthwatering surf and turf entrée: The buttery Saikyo Miso Sakekasu Baked Sablefish and the rich Aburi Beef Tenderloin Medallion and Joshu Wagyu Beef.
Saikyo Miso Sakekasu Baked Sablefish
Our tender sablefish is marinated in YK3 sakekasu, garnished with a fresh ginger scallion wasabi relish and is paired with a yuzu-sweet soy reduction and kaiso seaweed salad.
Aburi Beef Tenderloin Medallion and Joshu Wagyu Beef
Our juicy AAA sterling silver beef tenderloin and rich Joshu Wagyu beef is nestled on a bed of creamy yukon potato parsnip purée and roasted marketing vegetables, and is served with a decadent tamari veal jus.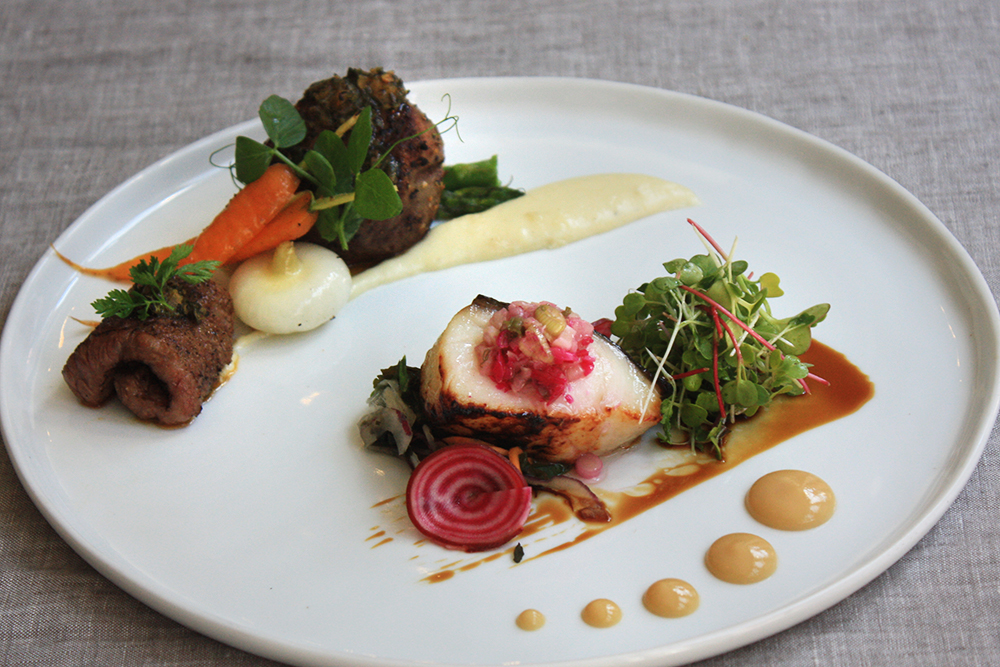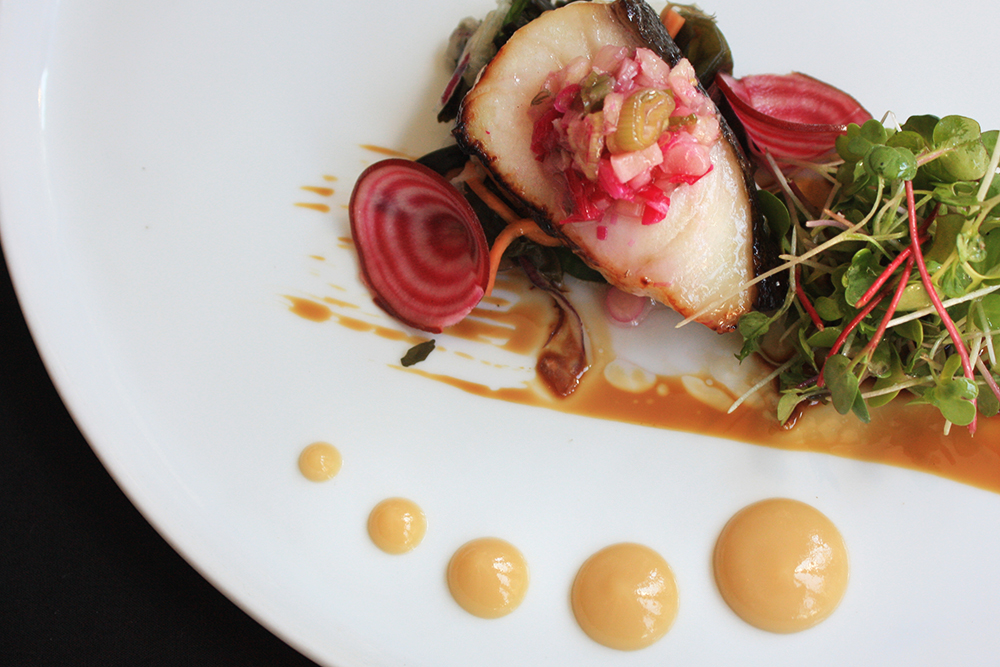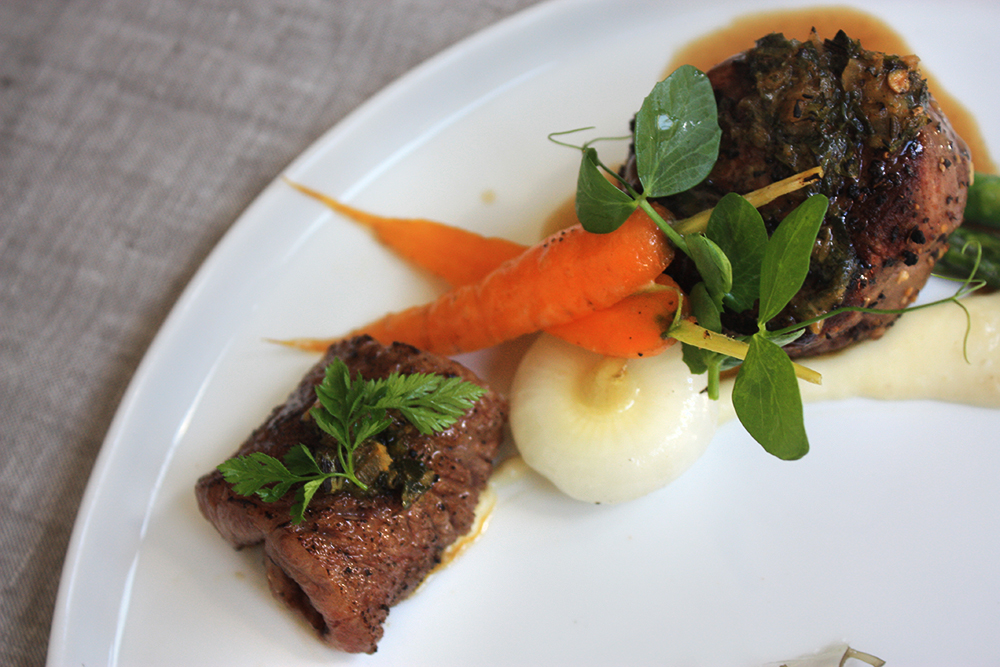 Dessert Course
Finally, our dessert course showcases our signature Green Tea Opera. Crafted with intricate layers of green tea génoise, hazelnut wafer, azuki bean cream, and dark chocolate ganache, this indulgent treat takes three days to make and is served with a scoop of rich matcha ice cream.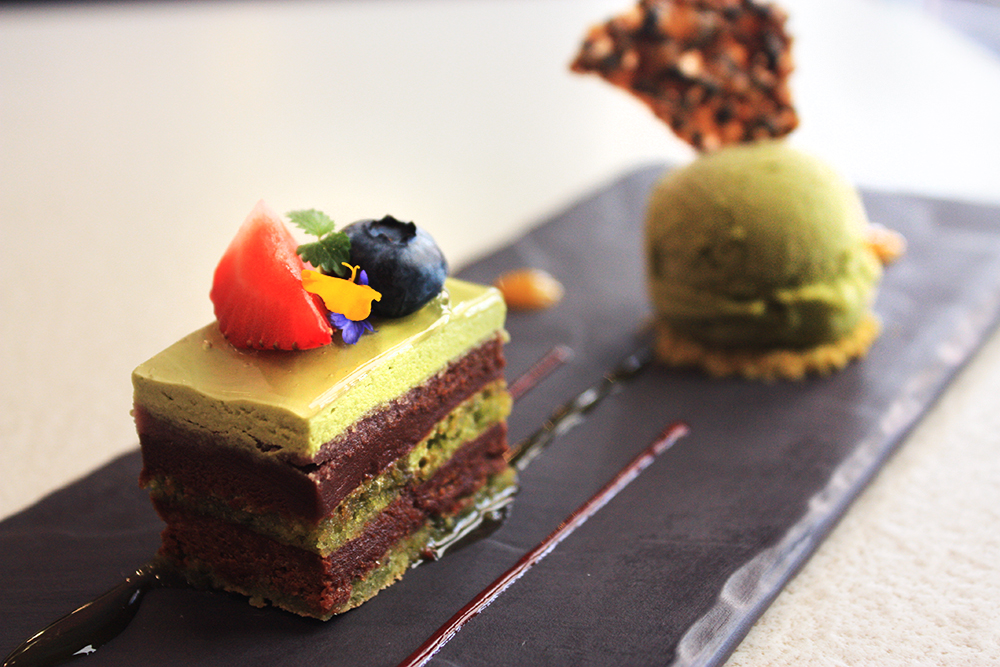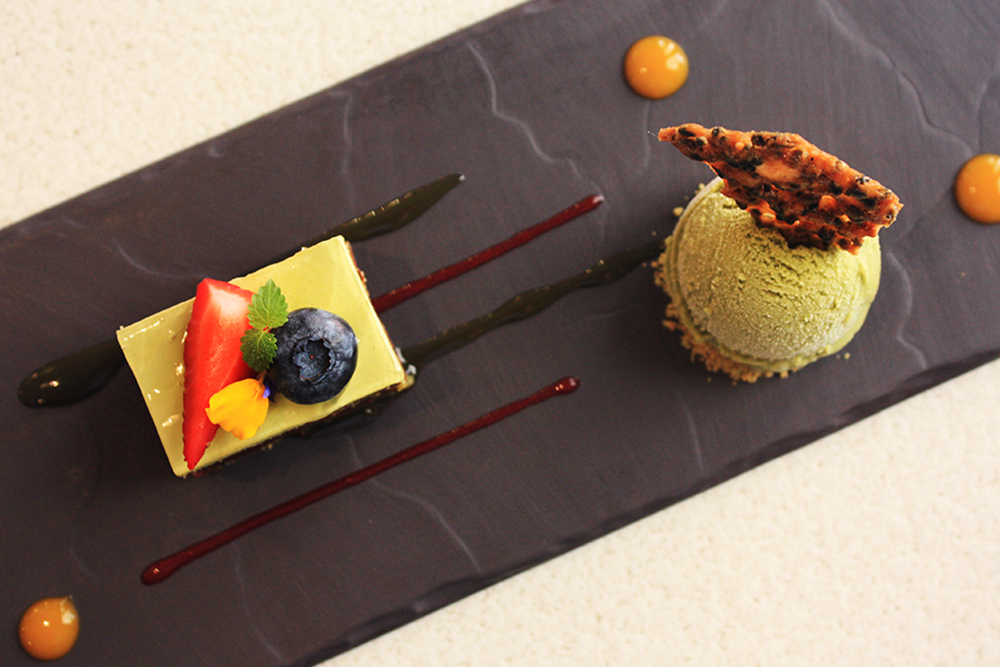 View our full dinner menu here, and book now to enjoy the Aburi Shokai today.
https://minamirestaurant.com/wp-content/uploads/2020/07/Minami-Logo-300x123.png
0
0
sasha
https://minamirestaurant.com/wp-content/uploads/2020/07/Minami-Logo-300x123.png
sasha
2017-07-20 16:38:31
2017-07-24 09:28:38
Introducing the Aburi Shokai Experience at Minami